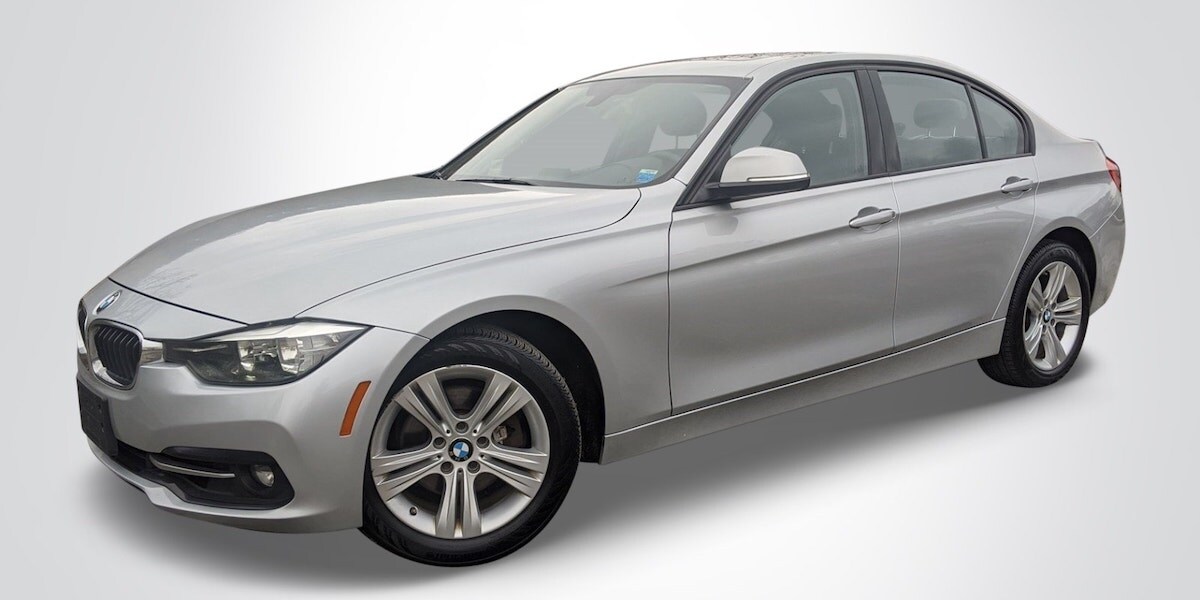 Used BMW for Sale in New Rochelle, NY
Looking to get behind the wheel fo a used BMW for sale in Westchester, New York? Land Rover New Rochelle carries a variety of used BMW models such as the 3 Series, 5 Series, X3, and X5. With one of our fellow AutoNation dealerships, BMW of Mt. Kisco, located in northern Westchester County, we have access one of the largest used BMW inventories in the Greater New York City area. Whether you are looking for a used BMW 330i sedan or used BMW 530i xDrive sedan for commuting to the local Regeneron, Mastercard, Pepsico, or IBM offices. Or maybe you need a used BMW X3 xDrive30i SUV or used BMW X5 XDrive40i SUV for hauling them family up to Hunter Mountain Resort for weekend Ski trips. Whatever your lifestyle or needs may be, we are here to help you find your perfect used BMW.
About BMW
Bavarian Motor Works, commonly referred to as BMW, is a German company headquartered in Munich, known for producing some of the most exciting cars and motorcycles on the road today. The company was founded in 1916 as a manufacturer of aircraft engines, and eventually transitioned to automobiles in the 1950s. The iconic blue and white circular roundel logo is actually inspired by the blue and white Bavarian flag, although many say it looks more like spinning aircraft propellers (which would trace back to its aircraft engine roots). The brands slogan "The Ultimate Driving Machine" was originally introduced in 1974 and is still in use today. Although very luxurious and technologically advanced, BMW vehicles still put emphasis on the joy or driving.
Popular Used BMW Models
Common BMW Questions
What does BMW mean?
BMW is an acronym for Bayerische Motoren Werke, which translates to Bavarian Motor Works in English.
Is the BMW X5 a 7-seater?
Starting in 2006 the BMW X5 has offered third-row seating as an option. So some used X5 SUVs may have it, and some may not. The BMW X7 SUV comes with third-row seating as standard.
What is BMW xDrive?
xDrive is the name BMW uses for vehicles equipped with all-wheel drive.
Are BMW vehicles good in snow?
Yes! BMW vehicles equipped with xDrive (all-wheel drive) and a good set of snow tires can handle snow quite well. It's important to remember though snowy conditions are incredibly dangerous and should always be approached with extreme caution.
How fast is the BMW i8?
BMW claims the i8 can accelerate from 0-60 mph in 4.6 seconds on its way to an electronically limited top speed of 155 mph.
Similar Used Car Brands
Used Toyota
Used Honda
Used Nissan
Used Chevrolet
Used BMW Dealership in Westchester County
Why should you shop for used BMW vehicles at our dealership? Because we aren't your typical car dealer. For starters, all of our used cars feature our 1Price Pre-Owned Vehicle formula. We research and compare the price of thousands of vehicles across the country to ensure the price of our used vehicles is the lowest out there. This eliminates the need for uncomfortable price negotiations that often come with used car shopping. You rest assured the price you see is the lowest price possible, and the price you will pay. No games and no unnecessary stress. Additionally, we inspect every vehicle we get in to make sure it's in tip-top shape. The result? You can shop our used inventory with confidence knowing the vehicles you see are a great price and are in great condition.